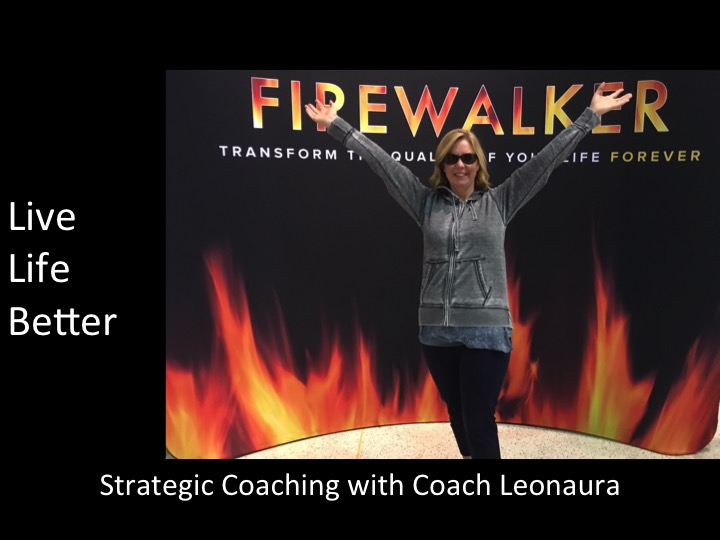 YOU DESERVE a happy, healthy, balanced life!
Coach Leonaura is here to help you create it!
Coach Leonaura is a Life Strategist. She combines her expert background in Medicine and Neuroscience with Strategic Coach training and expertise to provide a one of a kind Coaching Experience.
A Coach is trained professional works with you strategically to achieve your goals by breaking them into manageable steps, tracking your progress, and identifying and overcome personal roadblocks.
Steps to coaching with Coach Leonaura:
Assessment of current health and wellbeing
Get really clear on who you are, deep down and what will make you happy and healthy and feel successful and abundant in your life.
Identify goals
Developing a rock solid plan to achieve your goals
Educate you on how to optimize your physiology (how your body works) and psychology (how your brain and mind work) so that you become a Peak Performer and achieve your goals in record time
Monitor progress and identify new goals
Support, motivation, accountability to ensure you continue to make progress towards the life you desire and dream of!
All steps are carried out in a supportive, non-judgmental environment
Coaching Options
Individual/One-On-One Coaching
Group Coaching
Corporate Coaching
Web-based (Virtual) Coaching